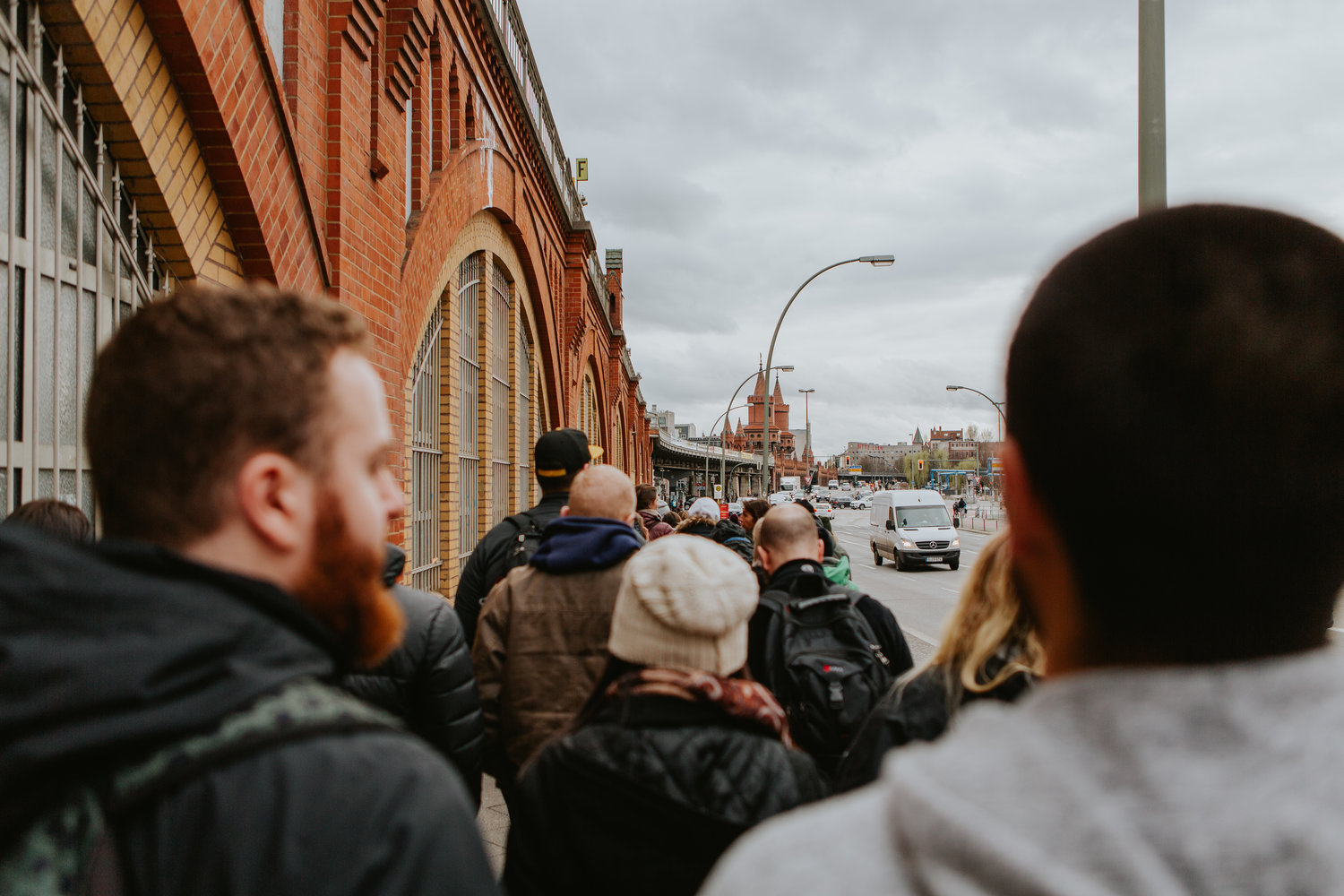 2 years ago…
We took a trip to Berlin, Germany. On this trip, we expected a few things. The first being that we would do that which was in our power to love and serve refugees from all over the Middle East and Northern Africa that had just begun to call this city home. Secondly, we hoped to help our friends, The Roleys, get a few of their items to Berlin as they were moving there full time to love and support the community of Jesus followers there in the joy of loving on hurting people. But what came next we really did not see coming. During our time on this first trip, the Lord stirred in our hearts a desire to join this community and give up everything we knew to be a "normal life".
The following trip would confirm this longing in our hearts and a few months later we would be committing to making this move ourselves.
So what's next?
We will be making the move at the end of June 2019 to join our friends in Berlin to share the great love of Jesus to Refugees and Europeans alike.
The day to day details of what serving looks like will not be clear until we arrive in Berlin but there are a few details that are clear. We know that we are submitted and connected to the greater community in Berlin including missionaries from Tacoma, Texas, Hawaii and Germany. We know that opportunities for loving on people is unavoidable with daily public transit. Lastly we know that the Lord will use our giftings of photo, video, and storytelling to get the news of Jesus out to you our supporters and the supporters of our other friends in Berlin.
If you would like to join the email list, staying up to date on the details of what is happening in Berlin, just fill out the form at the bottom of this page.
So what's it cost?
Other than halting the majority of our ongoing professional work (we're still interested in work we can do remotely including photo/ video editing or design work) we also need to raise around $4,500 USD a month in order to pay visa expenses, rent, daily life, etc. v
We hope with some work from the states we are going to be able to cut this cost down but with the type of visa we are required to get for the start all of our income most comes from foreign means. So for you to join us in this adventure would be HUGE for us!
We love you all and are thankful to know you, and for those we don't know yet drop us a line, we'd love to connect.
If you want to become a supporter in this adventure follow the link below to donate to us monthly or one time!